Choosing only one winner in each
category was really hard.
There are more creative angel names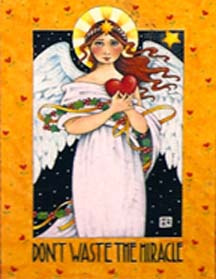 The Funniest Use of an Angel
The Most Creative Use of an Angel
The Best Storytelling Use of an Angel
---
Ann Nolen
Funniest Use of an Angel
Angel Leslie
"Stress, stress, Les get rid of this mess."
Leslie is a very witty girl who knows how to clean up the
stress of being disorganized, or at least help you
stop worrying so much about it.
One of her favorite sayings is
"Housework won't kill you, but why take the chance!"
---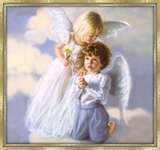 Allegra Lynch
Most Creative Use of an Angel
Angel La La LaBella
La La LaBella is extremely useful for those "get me out of here" situations!
Use La La LaBella when you don't particularly like what someone
is saying or when you want to block out someone's negative energy.
Say for instance, there is negative energy by someone who is
talking without any regard for the listener.
You know the type of people. Those who feel obligated to let
you know exactly how they feel about politics, their way of life,
or some minor event, such as the poor customer service
they are still fuming about.
When encountering this type of social situation,
I just say in my head ... "La La LaBella!"
This puts me in a much happier, more beautiful (bella)
"la la land" state of mind.
I envision a nice white bubble surrounding me and
shielding me from an overbearing negative attitude.
Sometimes I scream it rather loudly in my head if I am very desperate
to end the conversation as soon as possible!
It's worked every time!
---
Dennis Rafkind
Best Storytelling Use of an Angel
Thankful - The Angel of Gratitude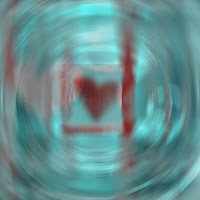 Thankful the Angel of Gratitude
Didn't always have the right attitude.
Before Thankful realized his Angel hood
There were habits he had
That weren't so good.
When Thankful forgot what he was thankful for,
The rest of the world he would ignore.
It was never very pretty
To see the ways he got stuck in self pity.
The Angels of true Grief and Sorrow,
With the Angel of Brotherhood too,
Began to help Thankful gain a new view.
They said: "Many humans don't want us around,
But to allow us in can be profound.
There can be true transformation and release
If we can let you feel true sorrow and grief."
"Sometimes the first thing that you must do to heal
Is to let yourself begin to feel."
They helped Thankful begin to see
Suffering and Tragedy and real Sorrow and Grief
is more about we
than it is about me.
We each have our issue,
we each have our stuff,
We are all things
That to learn can be quite tough.
"Still there's much we can practice,
And yet we must gain a new view,
For our gratitude to be real and true."
Next, the Angel of Compassion helped Thankful
to be less rude
And develop a more accepting attitude.
With self and others, Thankful was verbally smashin'
Over time they taught him to have more compassion.
Through many lifetimes, Thankful learned new ways
To remember with Gratitude all of life's play.
The more he remembered what was good in his life,
The less his life was filled with struggle and strife.
Thankful won't make any grand claims,
Of how he changed.
After being humbled, he knows he can't really boast
And instead we'll tell you
Which Angel helped him the most.
So many times,
He was forced to lose face.
His growth to him,
Seemed to be at a snail's pace.
The Angel who helped him the most, to "win the race"
Is the well-known angel by the name of "Grace."